The British pound is in negative territory for a third straight day. In the North American session, GBP/USD is trading at 1.2083, down 0.44% on the day.
UK Wages Expected To Decelerate
There were no UK releases on the economic calendar today, but things will get busy, with employment data on Tuesday and the inflation report on Wednesday. Unemployment claims are expected to decline by 32.0 thousand, pointing to a strong labour market. What will be of particular significance is wage growth, an important factor in inflation. Wage growth slowed to 6.2% over the past three months annualized, down from 6.8% prior. The estimate stands at 4.5%, which would point to a sharp slowdown in wages, which would be welcome news. Inflation hit 9.4% in June and the Bank of England has forecast that inflation will rise to a staggering 13% this year. Inflation is expected to rise to 9.8% in July, which could weigh on the struggling pound.
GBP/USD has declined about 1% since Friday's GDP release, which pointed to the UK economy slowing down. The economy fell in July by -0.1% QoQ, following a 0.8% gain in June (-0.2% exp). On an annualized basis, GDP growth slowed to 2.9%, within expectations but sharply down from 8.7% in Q1. The outlook does not look good as we head towards winter, with UK households facing sharp increases in energy prices in October. Consumers are already struggling with a nasty cost of living crisis, and as they fight back by cutting back on spending, the specter of a recession becomes that much more likely.
The week wrapped up with a disappointing read from Manufacturing Production, which posted a decline of 1.6% MoM, down from a 1.7% gain in May (-1.8% exp). This was the fourth decline in five months, pointing to a worrying downtrend in manufacturing.
GBP/USD Technical
GBP/USD faces resistance at 1.2153 and 1.2258
There is support at 1.2030 and 1.1925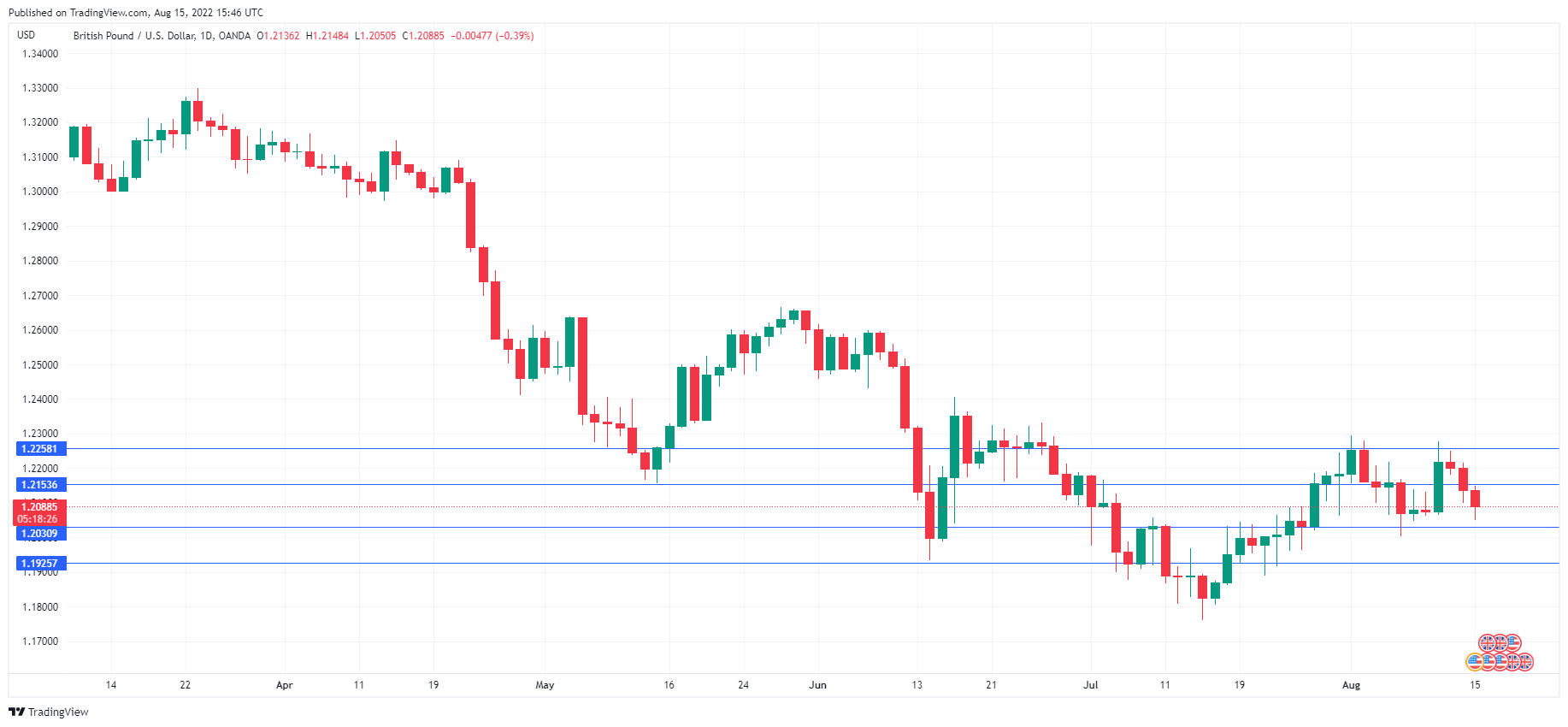 GBP/USD Daily Chart
Trading analysis offered by
RobotFX
and
Flex EA
.
Source