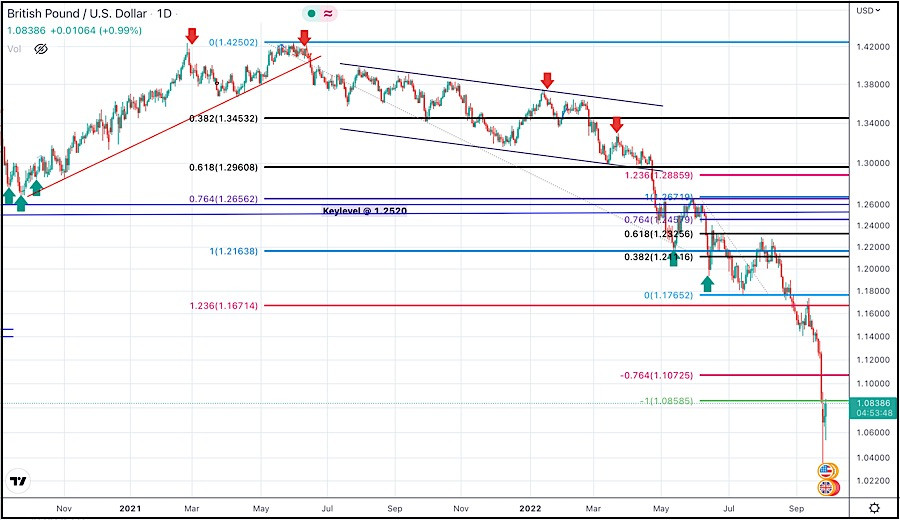 Previously, the GBP/USD pair remained under bearish pressure to challenge the lower limit of the channel around 1.3000 which failed to hold prices above.
Shortly after, a new daily low was established around 1.2150 which was bypassed few days after.
However, considerable support zone existed around 1.1850-1.1900 which has prevented further bearish decline for sometime.
However, as bullish momentum started to fade away, more bearish visits were expected to challenge these historical low levels.
Shortly after, September 28, 2022 : GBP/USD Intraday technical analysis and significant key-levels.
Further bearish decline towards 0.9950 may be expected shortly unless re-closure above 1.0860 is achieved first. If so, this would be a high probability bullish pullback at least towards 1.1400.
Trading analysis offered by
Flex EA
.
Source