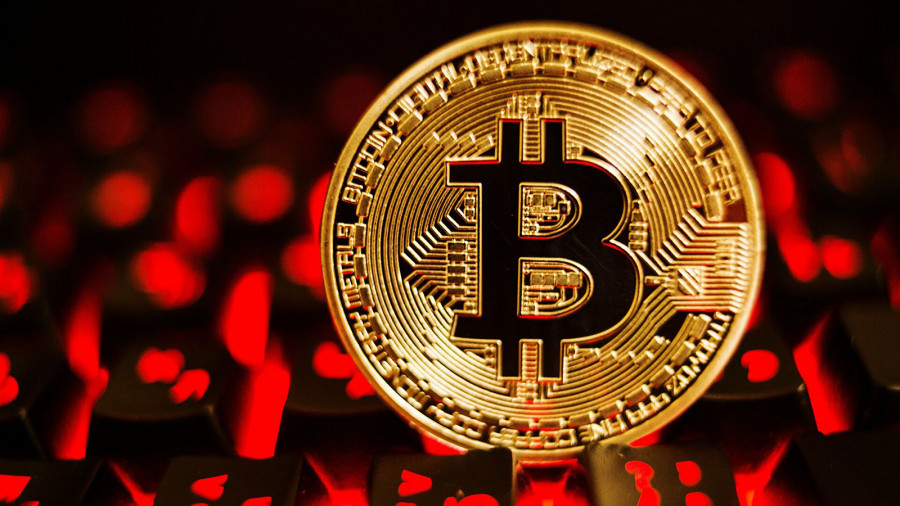 The most crucial level of $ 18,500 and its "duplicate" level of $ 17,582 have both been overcome by bitcoin, as seen on the 4-hour TF. The technical foundation is now in place for additional cryptocurrency sales. We haven't noticed any new collapses, even though the fundamental background of "bitcoin" is still a failure. As we previously stated, bitcoin may remain flat for several weeks or even months after another decline. In theory, this is what we are experiencing right now. The cryptocurrency has been trading between this price and $17,200 for the past two weeks after dropping to $15,600. Therefore, we will not be surprised at all if a narrow sidewall forms in the near future.
At the same time, we fully anticipate that cryptocurrency will soon start to decline again. As it turned out, the insolvent FTX is partly responsible for Genesis' liquidity issues. The Alameda venture fund, closely associated with FTX, borrowed $1.6 billion from Genesis in September 2021, with FTT serving as collateral. The FTX exchange, which we have already discussed, issues FTT as its token. In other words, these tokens were not widely used, and now that the exchange has failed, they are worthless. In actuality, the bankruptcy of FTX caused Genesis' $1.6 billion in assets to burn down. Currently, Genesis asserts a liquidity shortfall of about $1 billion, which could lead to its collapse.
According to experts, mining complexity is still increasing. From our perspective, this is yet another drawback for bitcoin because the cost of mining increases with mining difficulty. Its price is currently below the cost of production, which is made worse by the rise in complexity. Remember that the subsequent halving is scheduled to occur in 2024. Remember that software-based halving divides the compensation for one extracted block in half and is embedded in the code. As a result, miners will earn half as much for each block mined in one and a half years as they do now. In the past, bitcoin's price would rise after halvings, but this time around, it might be the opposite because someone would have to buy more bitcoin to increase in value. In the interim, there are no apparent buyers on the market.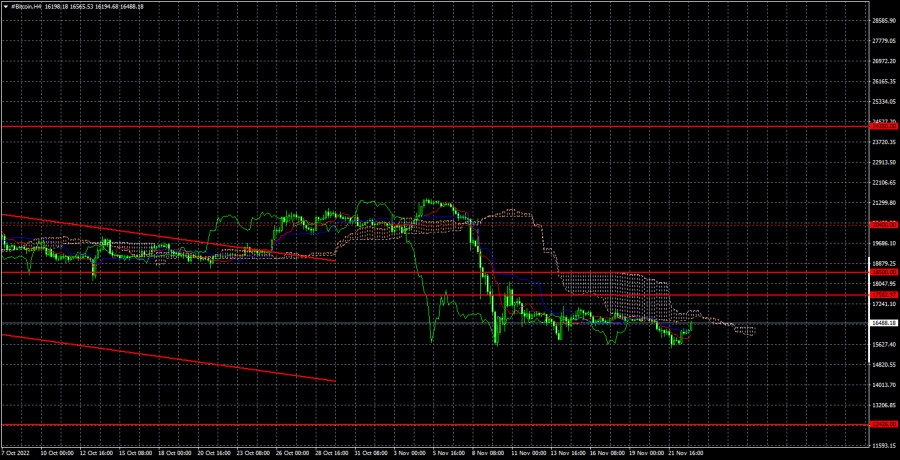 The "bitcoin" quotes left the side channel they had been in for five months in the four-hour time frame. Since the fall has already passed both crucial levels of $18,500 and $17,582, we anticipate it to continue with a target of $12,426 in the medium term. Although trend channels and lines are no longer useful, the downward trend still exists. Although Bitcoin tries to float, the fundamental background frequently submerges it.
Trading analysis offered by
Flex EA
.
Source