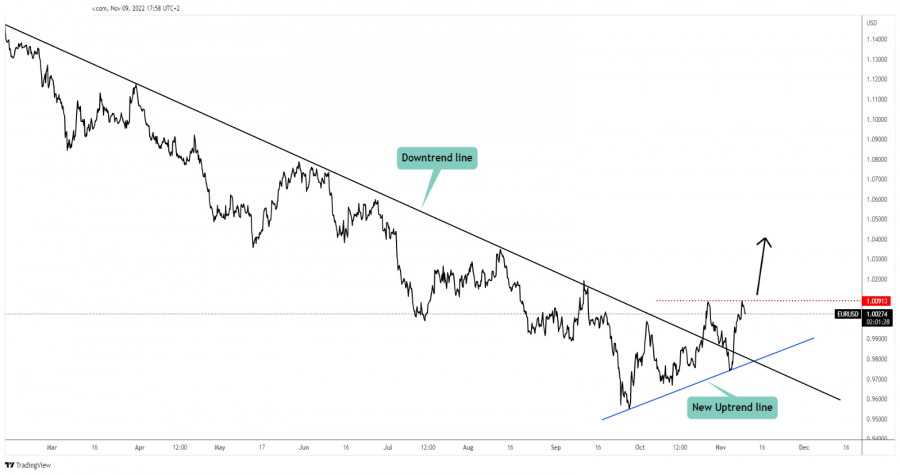 EUR/USD Strong Buyers!
The EUR/USD pair jumped higher after failing to stabilize below the downtrend line in the last attempt. Passing above the downtrend line (upside obstacle) signaled that the downside movement ended and that the rate could develop an upside reversal.
Technically, the new uptrend line represents a downside obstacle while the 1.0091 former high stands as an upside obstacle.
EUR/USD Trading Conclusion!
The 1.0091 former high represents a static upside obstacle. Passing and stabilizing above it may signal further growth. This scenario helps the traders to buy this currency pair.
Trading analysis offered by
Flex EA
.
Source