Major Western European indexes have advanced on Monday amid increased risk appetite among investors, who continued to analyze positive data from Germany and other EU countries. The stock market was also supported by news from the US and China. Commodity stocks led the upside at the beginning of the week.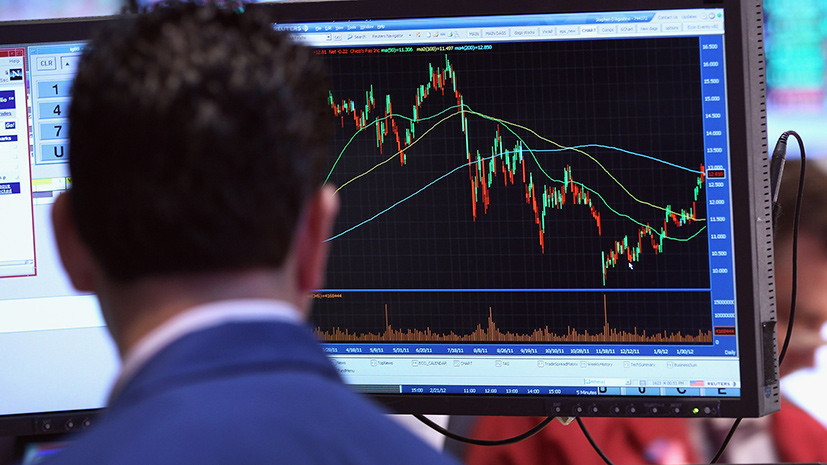 The STOXX Europe 600 gained 0.45% and reached 446.44 points.
The CAC 40 edged up by 0.06%, the DAX increased by 0.29%, and the FTSE 100 rose by 0.2% to a three-year high. Indexes advanced following reports that China has reopened its borders, sparking hopes among investors that the world's second-largest economy will quickly recover.
Biggest gainers and losers
Shares of British video game developer Frontier Developments plummeted by 42.4% after analysts downgraded the company's financial outlook for 2023.
German pharmaceutical and chemical corporation Bayer AG increased by 0.5%.
The market capitalization of the British video games publisher Devolver Digital declined by 9.4%. The day before, the company reported lower than expected sale volumes for December. Its performance for the second half of fiscal year 2022 also fell short of market forecasts.
Share price of German construction materials company HeidelbergCement rose by 1.4%.
Vodafone Group fell by 1.1%. On Monday, the company's management announced plans to sell its Hungarian unit Vodafone Hungary for €1.7 billion to 4iG Public Ltd. and Corvinus Zrt. The deal is set to be finalized by the end of January 2023. Vodafone plans to use the funds received to reduce its debts.
Shares of pharmaceutical giant AstraZeneca Plc fell 0.9% following reports that it bought US-based CinCor Pharma Inc. for $1.3 billion.
On Monday, the sub-index of mining companies on the FTSE 100 rose by 1.4% thanks to higher crude oil prices amid increased demand in China. Subsequently, the market capitalization of British mining company Anglo American Plc jumped by 1.3%, while Chile's Antofagasta and Switzerland's Glencore gained 2.3% and 1.9%, respectively. Meanwhile, shares British Petroleum and Shell rose by 1.1% and 1%, respectively.
Market sentiment
On Monday, European traders analyzed economic statistics from various EU countries. This morning, Destatis reported that industrial production in the country surpassed forecasts. Germany's industrial production rose by 0.2% in November m/m, while analysts had expected an increase of 0.1%.
In November, German manufacturing output rose 0.5%, while intermediate goods output climbed by 1.2%. Capital goods output increased by 0.7% and consumer goods output dropped by 1.5%. Electricity generation jumped 3%, while construction fell by 2.2%.
Meanwhile, unemployment in 19 EU countries remained unchanged in November at 6.5%.
According to a recent key report from the US Labor Department, job growth and wage growth in the US slowed down in December 2022. Thus, average hourly pay in the private sector increased by 0.3% month-on-month and by 4.6% year-over-year. Analysts had projected increases of 0.4% and 5%, respectively.
Meanwhile, nonfarm payrolls rose by 200,000 in December after a 263,000 increase in November.
The latest data from the US Labor Department will help investors predict the Federal Reserve's future monetary policy stance.
On Monday, European investors continued to discuss news regarding China's easing of its extremely strict quarantine restrictions. As of January 8, the Chinese government opened its borders with Hong Kong and also cancelled a mandatory quarantine for travelers arriving from abroad. At the same time, a negative coronavirus test will be required to enter the country.
In addition, Beijing authorities had previously reduced its infection monitoring level, rejecting the legal basis for the introduction of enhanced quarantine measures.
In response, some countries have tightened requirements for visitors from China. For example, the US has introduced mandatory testing for those arriving by air from China, beginning on January 5.
Traders around the world have been seriously concerned about China's "Covid Zero" policy, as Chinese restrictions have had a negative impact on the economic activity and stock markets.
At the end of November, mass protests erupted in Shanghai against strict quarantine measures of local authorities. The protesters were dispersed by local police using gas canisters.
Markets became hopeful that mass protests in Chinese cities would force local authorities to ease restrictions across the country. The latest news from China was welcomed as a positive signal that the world's second-largest economy could once again grow strongly in the future.
Friday's trading session
On Friday, major Western European stock indexes closed in positive territory following the release of macroeconomic data for the region. Commodity sector stocks led the upside.
The STOXX Europe 600 went up by 1.16% to 444.42 points. Over the past week, the index gained 3.4% in its best performance since late autumn 2022.
The CAC 40 gained 1.47%, the DAX rose by 1.2%, and the FTSE 100 increased by 0.87%.
Shares of Shell Plc added 1.1%. Earlier, the company announced that its profit in the liquefied natural gas sector increased significantly in the fourth quarter of fiscal year 2022.
Norwegian hydrogen producer NEL ASA jumped by 8.1%.
The market capitalization of Electrolux AB increased 5.2%.
Swedish clothing chain Hennes & Mauritz AB gained 5% on Friday.
Shares of Swedish entertainment company Viaplay Group AB fell by 5.3%.
European automobile concern Stellantis NV grew by 1.2% as its CEO Carlos Tavares announced that the company planned to cut the number of manufacturing facilities in the future as part of cost-cutting measures.
The market capitalization of British mining company Anglo American Plc jumped by 5.7%.
The share price of Uniper SE, a German energy company, dropped by 5.8%.
French video games developer Ubisoft Entertainment SA decreased by 4.3%.
On Friday, European traders analyzed the latest data from EU countries. The previous evening, Eurostat released the flash eurozone CPI data for December. So, consumer prices in the eurozone rose by 9.2% year-over-year, the lowest recorded increase in four months. Experts predicted inflation to slow down to 9.7% from November's 10.1%.
Furthermore, traders noted retail sales in eurozone countries in November, which rose by 0.8% compared with the previous month. Analysts expected an increase of 0.5% after a 1.8% decline in October.
According to Destatis, retail sales in Germany went up by 1.1% in November m/m. Experts expected the index to increase by 1%.
According to the data by the German Ministry of Economy, industrial orders fell by 5.3% m/m in November, reaching the lowest level since autumn 2021 and greatly exceeding the forecasted 0.5% decrease.
Meanwhile, the National Statistical Office of France Insee reported that consumer spending grew by 0.5% m/m in November. It fell short of the predicted 1.1% increase.
Trading analysis offered by
Flex EA
.
Source