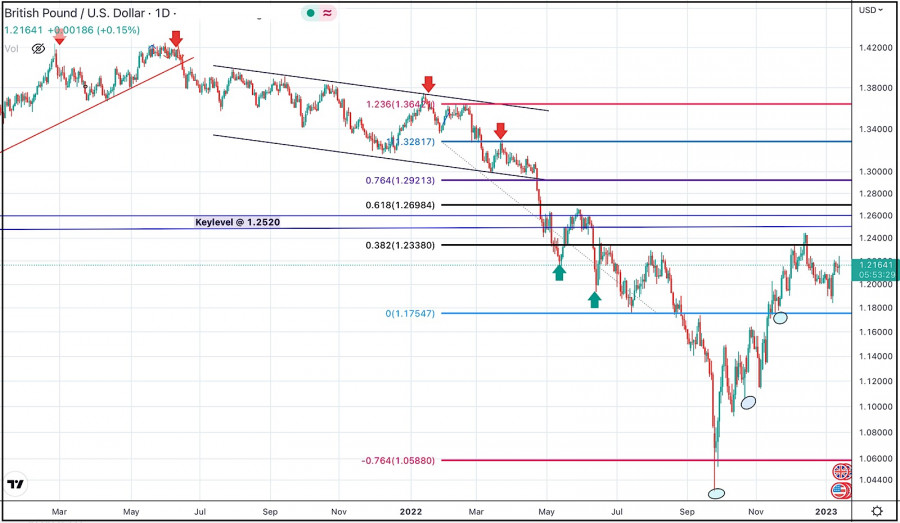 Previously, the GBP/USD pair remained under bearish pressure to challenge the new daily low established around 1.2150 which was bypassed few days after.
However, considerable support zone existed around 1.1850-1.1900 which has prevented further bearish decline for sometime.
However, as bullish momentum started to fade away, more bearish visits were expected to challenge new historical low level around 1.0600 where significant Fibonacci Expansion level was located.
Further bullish continuation above 1.1765 was expected in previous articles specially after the newly-established ascending bottoms around 1.1150 and 1.1750 remained defended by the bulls.
Price action around 1.2340 was being watched for bearish rejection and a short-term SELL Entry. It is running in profits despite the temporary bullish bounce that has been expressed.
On the other hand, another bearish pullback towards the price levels of 1.1750 should be expected for another long-term BUY Entry with initial target around 1.2350.
Trading analysis offered by
Flex EA
.
Source