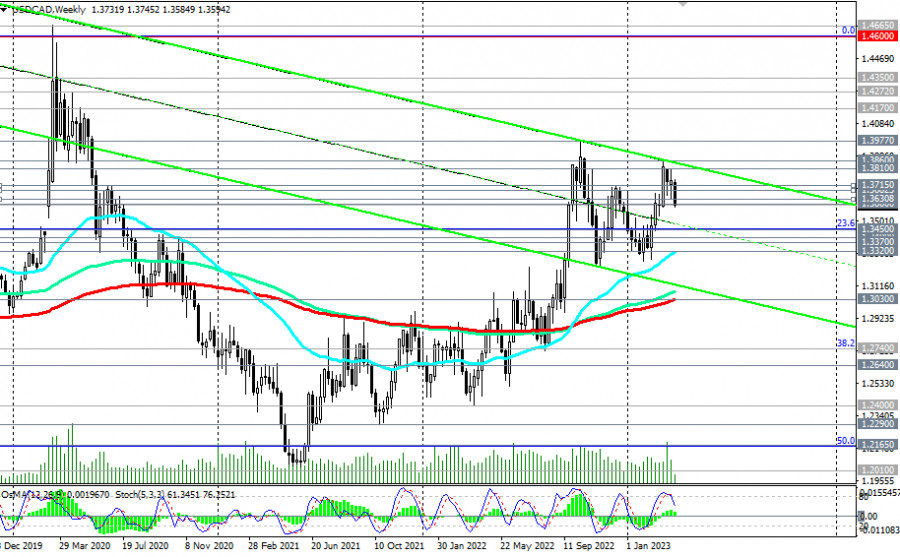 After breaking through the important short-term support levels 1.3715, 1.3680 (200 EMA on the 1-hour chart), 1.3630 (200 EMA on the 4-hour chart), USD/CAD is trying to develop a downward dynamic. Our hopes for a rebound from the levels of 1.3630, 1.3600 did not come true—not just yet. Still, we keep previously opened long positions on the pair, also keeping limiting stops below 1.3570 and counting on a pullback: the 1.3600 level is an important support level (50 EMA on the daily chart), and the medium-term and global trends still remain bullish.
The signal for the resumption of long positions could be a return to the area above this level, and above 1.3630, we would place pending buy orders.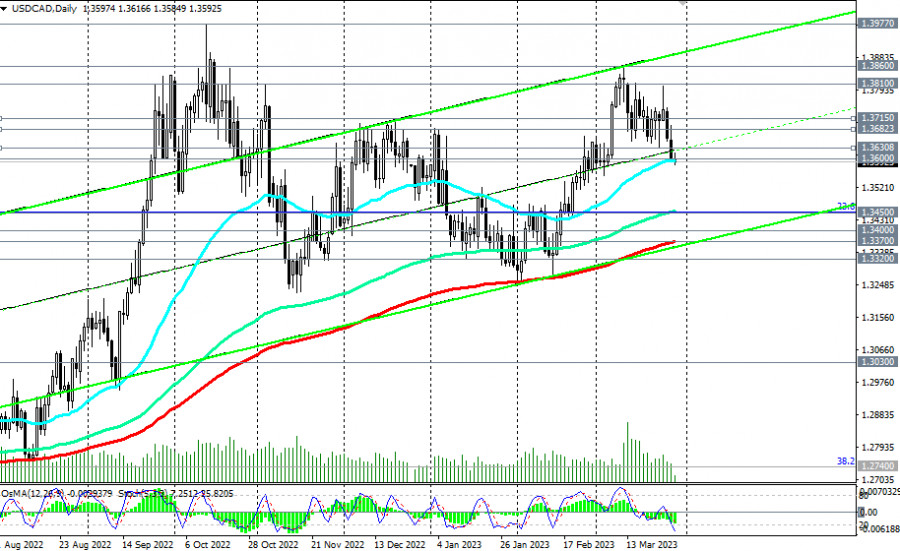 Long positions remain preferable, despite the current downward correction.
In an alternative scenario, and if the U.S. dollar gives a reason to do so, USD/CAD will continue to decline. In this case, and appealing to this scenario, short positions can be opened at the current price but with short limiting stops above 1.3616 (today's high).
The most optimistic forecast for the sellers of the pair is a decline to the support level 1.3450 (144 EMA on the daily chart and 23.6% Fibonacci level in the last strong growth wave from 0.9700 to 1.4600). A breakdown of the key support levels 1.3370 (200 EMA on the daily chart) and 1.3320 (50 EMA on the weekly chart) may jeopardize the long-term bullish trend of the pair.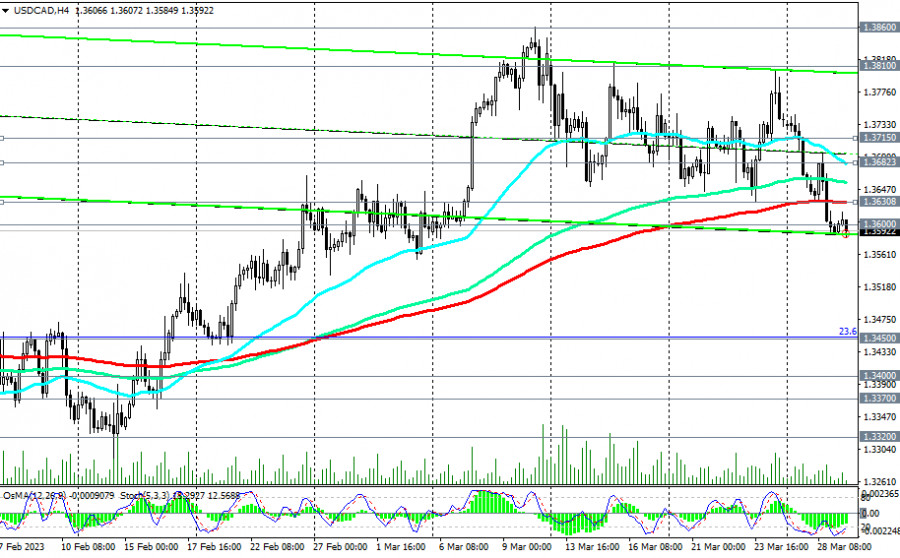 As for today's news, which may increase volatility in the USD/CAD pair, it is worth paying attention to the publication of U.S. Pending Home Sales Index (one of the most important indicators characterizing activity in the U.S. real estate sector) at 14:00 UTC, and the speech of Bank of Canada Deputy Governor Toni Gravelle, who is involved in monetary policy decisions, at 13:30 UTC. His unorthodox statements, if made, regarding the parameters of the current monetary policy in Canada, will cause an increase in volatility in the quotes of the Canadian dollar and hence in the USD/CAD pair.
Support levels: 1.3570, 1.3500, 1.3450, 1.3400, 1.3370, 1.3320, 1.3200, 1.3030
Resistance levels: 1.3600, 1.3616, 1.3630, 1.3682, 1.3700, 1.3715, 1.3810, 1.3860, 1.3900, 1.3970, 1.4000
Trading analysis offered by
Flex EA
.
Source